Patterns and colours
Red, pink, purple, yellow, blue, green, white… Cones and some decorative materials are collected much earlier. Some flowers look beautiful only in the garden and meadow and cannot be used for decorations. An important part of the material for decorating carpets is field flowers from all over the area, from places that are familiar and have been visited for a long time. This includes leaves, twigs, ears, bark, and mosses.
"When Corpus Christi is approaching, three days before it, all those who can go out to pick flowers, regardless of the heat and heat from heaven," says Maria Pełka, former president of the Spycimierz Corpus Christi Parish Association. "When it rains, they pick the flowers at the last minute because it is impossible to store wet flowers."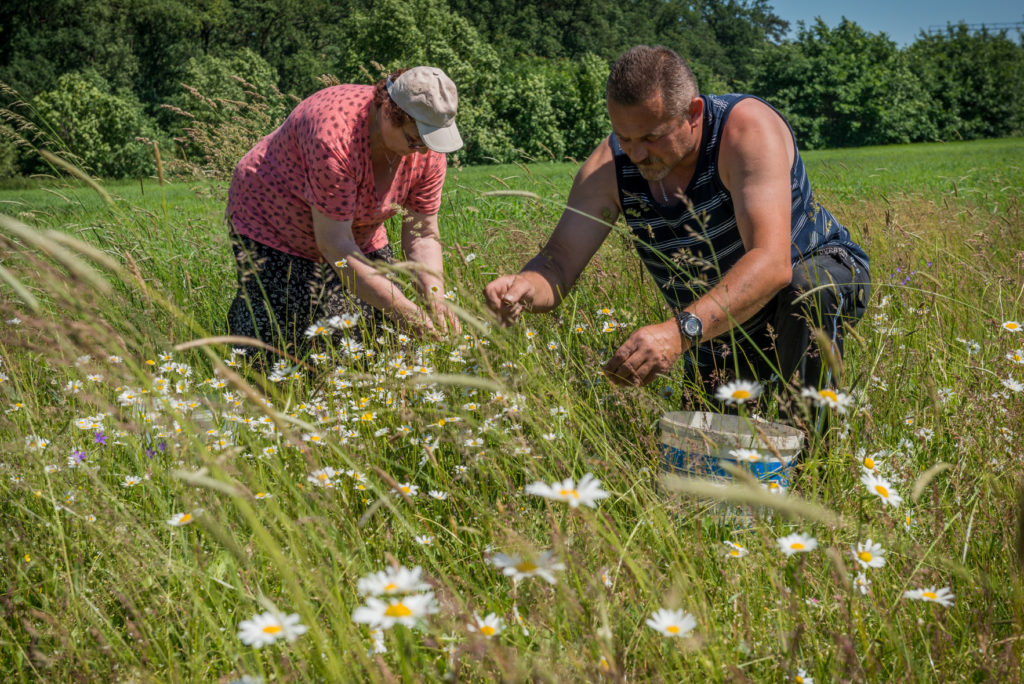 Most of the flowers are not suitable for long-term storage – they lose their colour quickly when picked, so many parishioners grow them in their gardens and pick them immediately before arranging. The harvested material is usually stored in a cool, dark, and humid place, usually in cellars, garages, and barns. It all depends on the experience and knowledge of the arrangers of these flowers.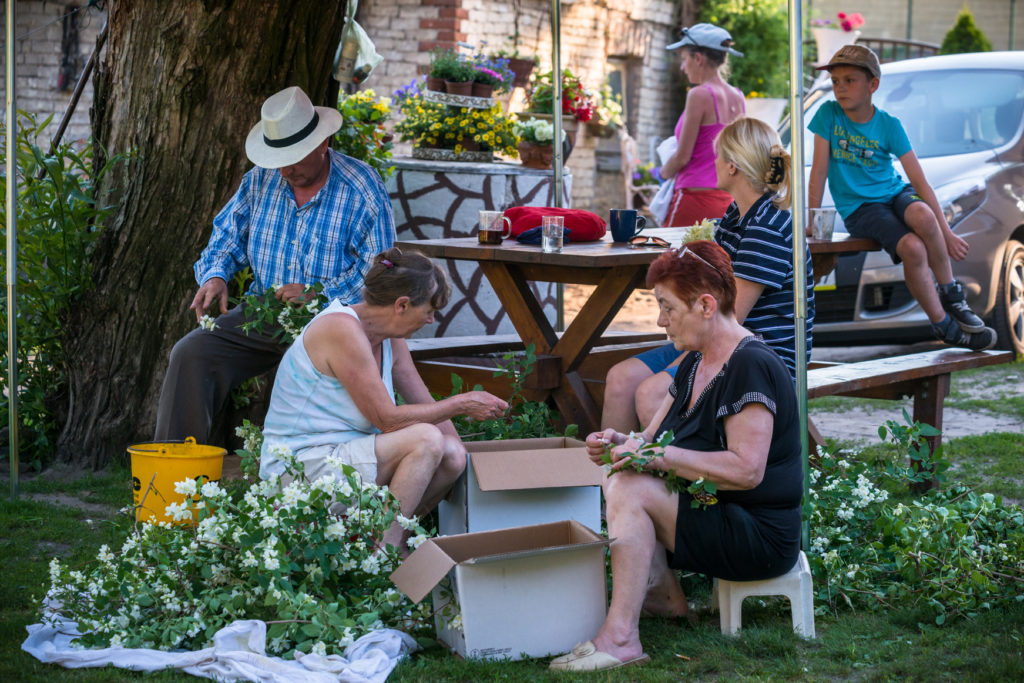 Enthusiasm, ingenuity, and hardship
When that long-awaited day comes, then they outdo each other in ideas to make their section look prettier than the neighbour's and different than last year. There is enthusiasm, ingenuity, and effort on the part of the inhabitants. "The most important thing, however, is that it has to be nice because Jesus Christ will walk this way and bless the parish. It doesn't matter that after the procession has passed, there is no trace of the carpets," adds Maria Pełka.